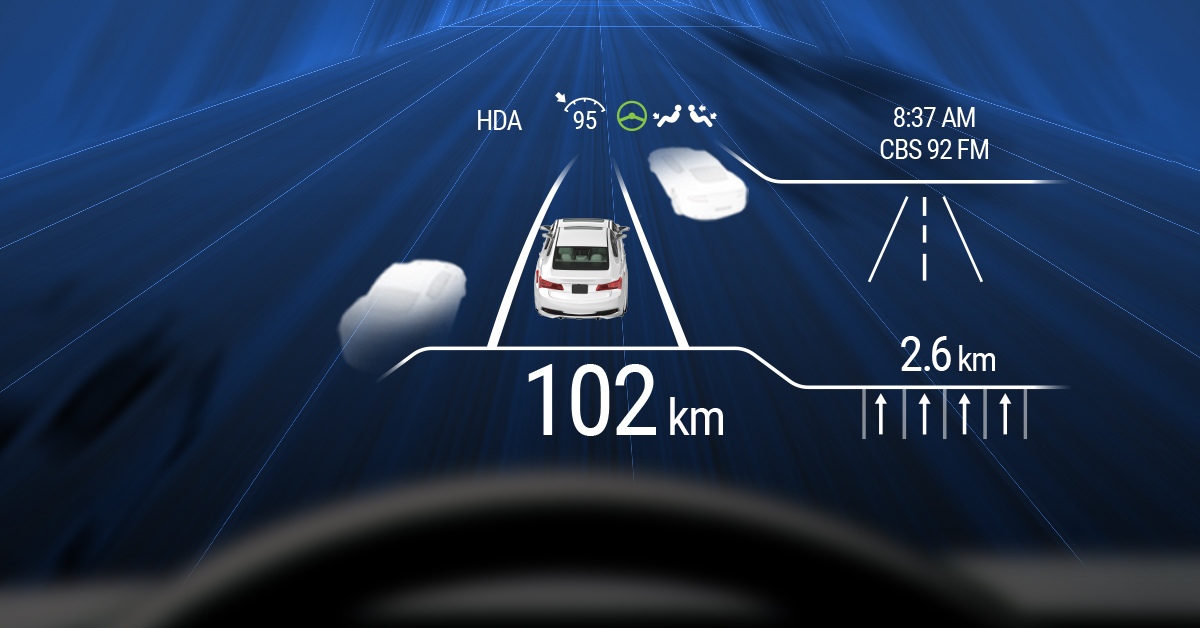 Hyundai Mobis Selects DiSTI's GL Studio® for Hyundai KIA Motor Cars
Wed, March 10, 2021 10:40 AM EST
Hyundai Mobis adopts DiSTI's User Interface software, GL Studio to develop the redesigned Head-Up Displays for Hyundai KIA motor vehicles.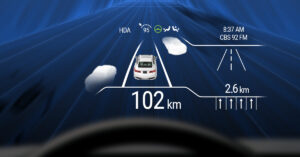 The DiSTI Corporation, a leading provider of graphical user interface development software and solutions for the automotive market, announces the use of its GL Studio® software in the production of a redesigned Head-Up Display (HUD) for Hyundai KIA Motor Cars.
These redesigned automobiles will feature a 12-inch HUD that connects with the GPS data providing information like driving routes, driving assistance, and traffic signs. After activating the vehicle's advanced driver-assistance system (ADAS), the HUD can also offer traffic data of cars driving around the vehicle.
"We are thrilled to announce that GL Studio has been selected for yet another production HUD program at Hyundai MOBIS," said Christopher Giordano, Vice President of UX/UI Technology at The DiSTI Corporation. "Hyundai MOBIS has been leading the industry with their automotive embedded systems technology and we are very excited to be a part of the production rollout of such a reputable brand as Hyundai KIA Motors."
DiSTI worked with Hyundai MOBIS to help deliver this cutting-edge system used to allow a driver to view driving data easily so that they can operate the vehicle more safely and conveniently. The capabilities found in the HUD help the driver significantly avoid distractions that can disperse the driver's view or hinder their cognitive ability, such as controlling GPS and using a smartphone.
Another critical factor for Hyundai Mobis's adoption of GL Studio® is the tool's built-in support for ISO 26262-8:2018 Safety-Critical UI development. Having been certified up to ASIL D, GL Studio® Safety-Critical Runtime Library offers the highest standard for functional safety development..For more details, please contact Sales@Disti.com.
Inquire about our professional solutions today.
Start your developer journey with our solutions now.
We will use your information to respond to your inquiry. We may also contact you about our products and services. You may opt-out at any time using the unsubscribe link in messages you receive from us. You can learn more about how we handle your personal data and your rights by reviewing our privacy policy.