Improve Effectiveness of Maintainer Training
VE Mentor™ bridges the gap between maintenance efficiency and operational readiness.
Transition from the classroom, to hands-on training.
VE Mentor™ allows developers to easily transition training content from the classroom to the hands-on experience in augmented reality on Hololens and mobile devices.
Inquire now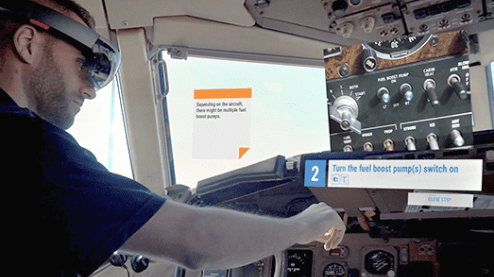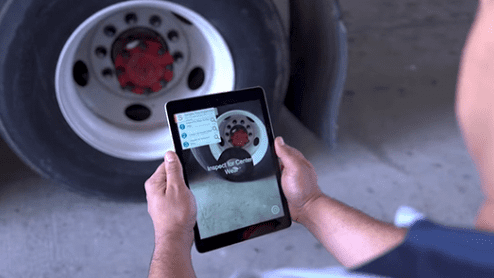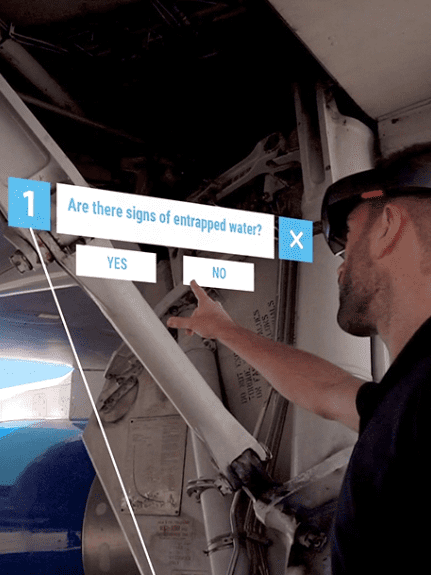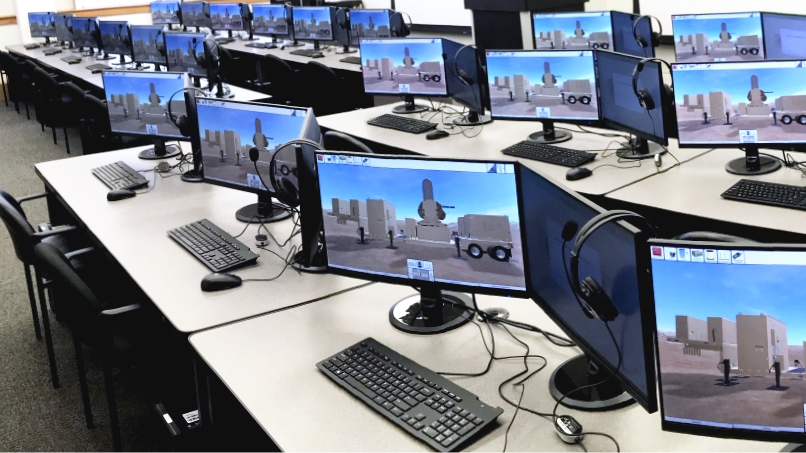 Easily sync hands-on training, back to the classroom.
VE Mentor™ allows content authored on the flight-line to flow back into the classroom, closing the loop on providing efficient and effective maintenance training.

VE Mentor™ Integrates the best of VE Studio® and Augmentor™
DiSTI, in partnership with Design Interactive, has developed a crossover integration between two best-of-breed products. DiSTI's VE Studio® classroom training platform and Design Interactive's Augmentor™ have been combined to create VE Mentor™.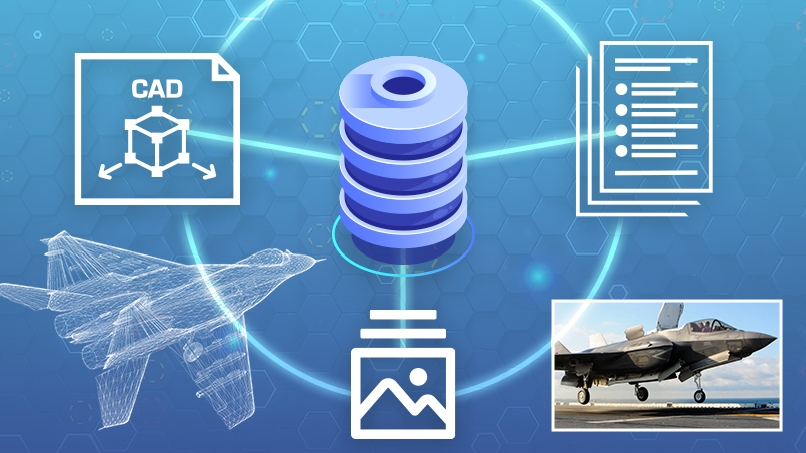 Database Driven
VE Studio® uses a relational database to track inputs from technical manuals, CAD Data, and photographs to produce a highly interactive 3D virtual maintenance training application for use on desktop computers.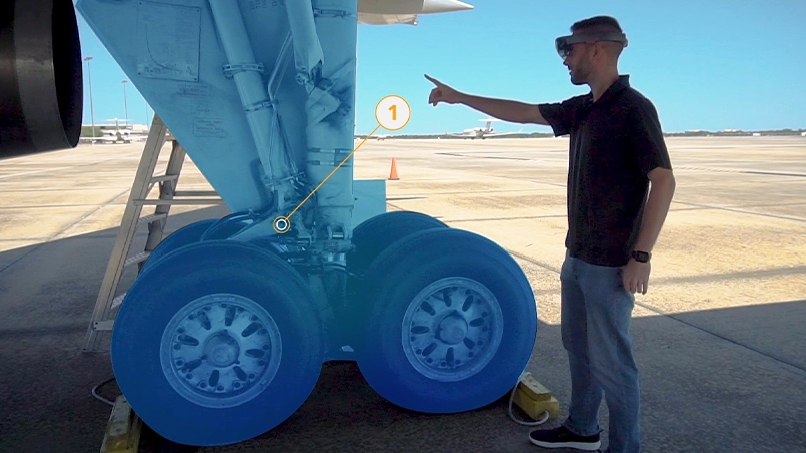 VR Procedural Vignettes
VE Studio® also publishes VR procedural vignettes for lessons where an immersive 3D experience improves the level of student understanding and engagement with the content.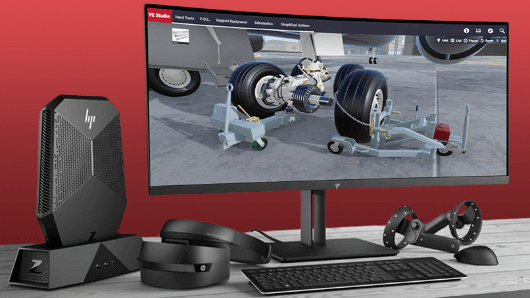 VE Mentor™ expands the publishing capability of VE Studio®, allowing for the seamless transition of the classroom content onto devices ideal for use on or near the actual equipment.
Desktop classroom with student and instructor stations.
VR procedural vignettes to enhance student immersion and engagement.
Relational database correlates all requirements, 3D objects, support equipment, properties, behaviors and constraints.
VE Studio® maximizes Desktop and VR training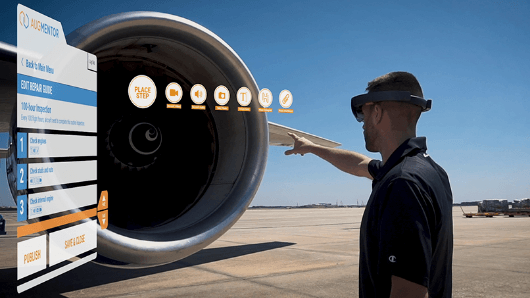 Augmentor™ is Design Interactive's hands-on training authoring system platform. Augmentor™ allows for the spatial placement of task steps and decision points authored by experts on the actual physical hardware.
Information placed on/near actual equipment.
Task steps and decision points are sequenced and placed spatially.
Authoring capability allows experts to create videos, import pictures, embed animated holograms, and leave virtual sticky notes.
Augmentor™ excels with mobile and AR training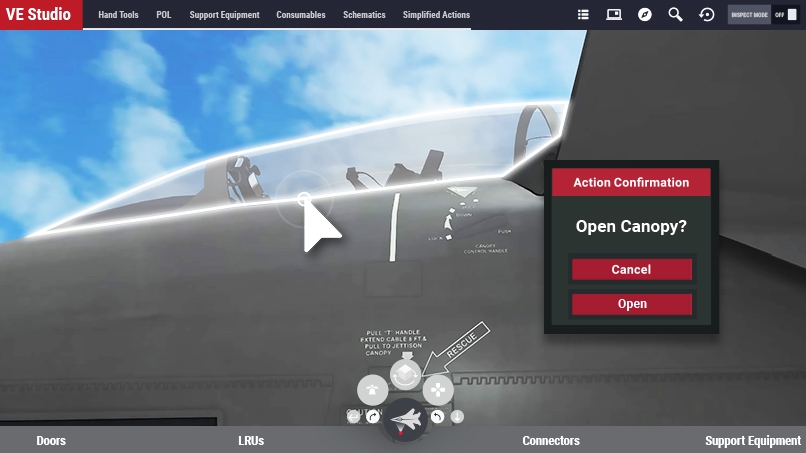 Empowers Developers
Create customizable and unique content once to share across multiple platforms, bridging the gap between classrooms and hands-on training.
Transforms Classrooms
Amplify classroom training using immersive 3D training technologies that improve spatial recognition and extend knowledge retention.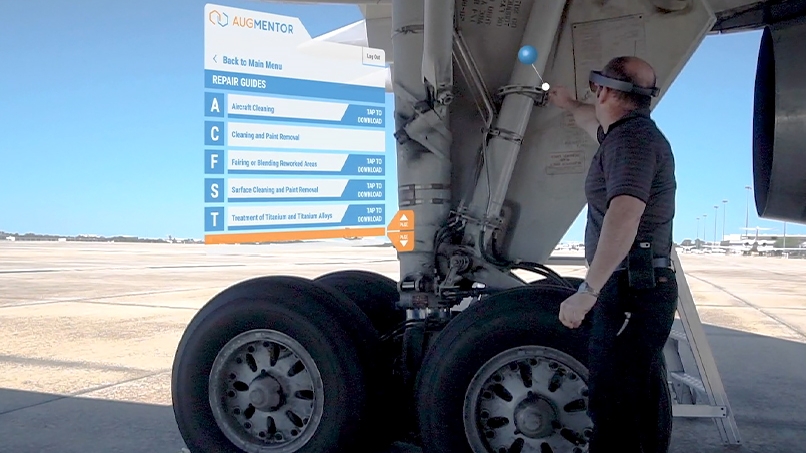 Amplifies Capabilities
Expand your hands-on mixed-reality training with built-in capabilities to create and distribute supplemental content on demand.
Revolutionizes Learning
Bring adaptable, focused training from the flight line back into to the classroom using a simple, repeatable process, keeping content current.
Inquire about VE Mentor™ today
Start your developer journey with VE Mentor™ now.
We will use your information to respond to your inquiry. We may also contact you about our products and services. You may opt-out at any time using the unsubscribe link in messages you receive from us. You can learn more about how we handle your personal data and your rights by reviewing our privacy policy.