Future-Proof the User Interface
Currently powering millions of cars on the road today
The world's leading automotive manufacturers and OEMS rely on DiSTI to future-proof their User
Interfaces and improve their training through DiSTI's virtual solutions. DiSTI products are currently
powering millions of cars on the road today and helping to train technicians and dealers around the world.

GL Studio® in Automotive
Automotive manufacturers depend on GL Studio®'s award-winning
automotive UI development software.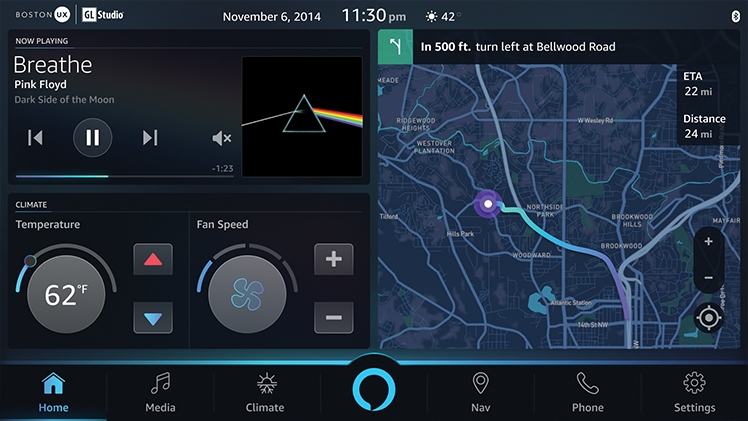 HMI Development Tool
GL Studio®'s unmatched performance, rapid support, and ability to produce feature-rich, high-quality, 3D embedded user interfaces fire the imagination of designers and excite engineers.
GL Studio® produces the highest quality gauges and controls within the automotive industry through one convenient platform. GL Studio® allows designers and engineers to create cutting-edge digital clusters, HUDs, and IVI solutions with an:
80% faster time to market
60% less Central Processing Unit (CPU) utilization
67% faster target deployment time
500 milliseconds or less UI startup time
First to achieve ISO 26262-8:2018 ASIL D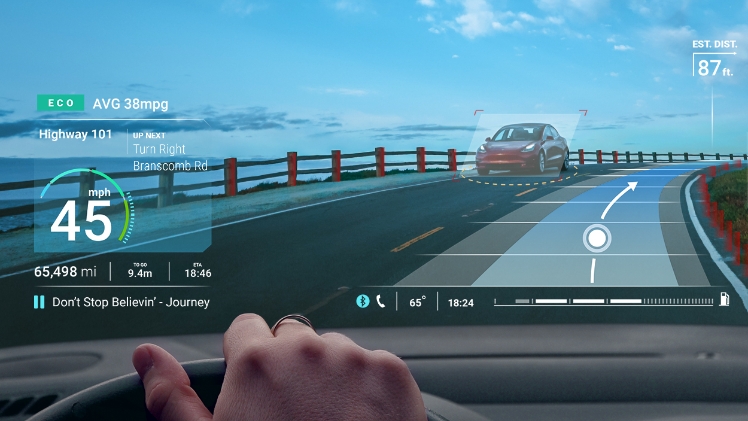 Industry Applications
Instrument Clusters
Driver Information Modules (DIM)
In-Vehicle Infotainment (IVI)
Heads Up Displays (HUD)
Augmented Reality HUDs
Rear Seat Entertainment (RSE)
Highest Quality and Performance Gauges and Controls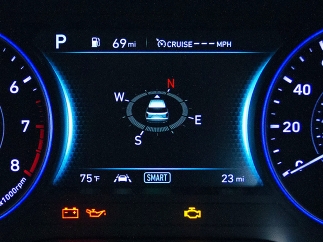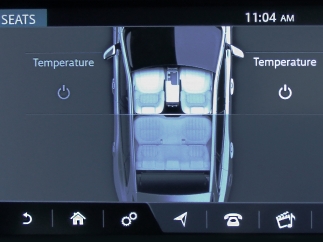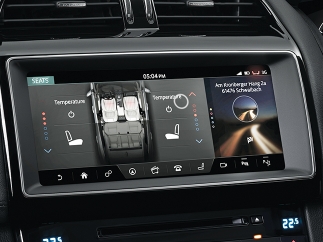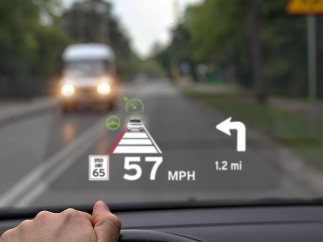 The Safety-Critical Automotive Difference
Automotive manufacturers leverage GL Studio® for the automotive industry's first ISO 26262 ASIL D pre-certified runtimes to integrate out-of-the-box functional safety features in their UI at a minimal investment cost.
Learn more
VE Studio® in Automotive
VE Studio® helps train technicians allowing them to troubleshoot and repair
vehicles much faster compared to traditional training methods.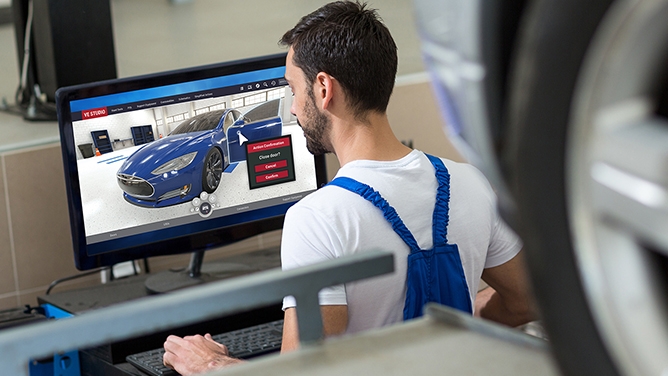 Virtual Training on a Global Scale
Virtual Reality Training and Development for Automotive is possible with DiSTI's VE Studio®. Our technology allows companies to train technicians on a scale like never before.
Without the need for a physical model, virtual reality is an ongoing training tool that provides opportunities to learn new skills and to improve the maintenance and diagnostic process.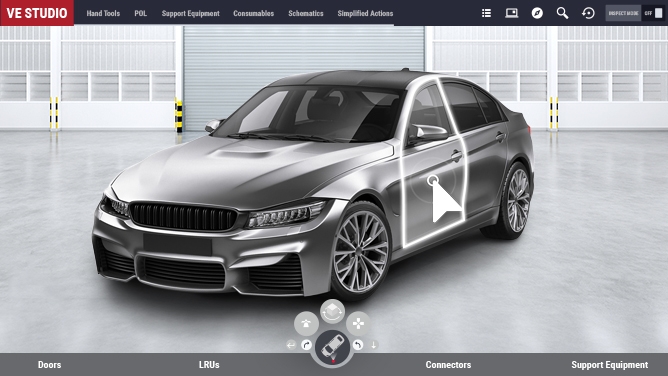 Immersive Virtual Training
Leading global automobile manufacturers realize the benefits of immersive virtual training developed with VE Studio® to educate and assess technicians in the field.
The array of service options now available for combustible and electric vehicles is staggering. Many manufacturers are facing the challenge of keeping their technicians proficient in the latest automotive technology.
With VE Studio®, Immersive virtual training helps teach troubleshooting and repairs much faster to improve customer service and improve vehicle reliability.
Inquire about our Automotive offerings today
Enhance your automotive developer tools now.
We will use your information to respond to your inquiry. We may also contact you about our products and services. You may opt-out at any time using the unsubscribe link in messages you receive from us. You can learn more about how we handle your personal data and your rights by reviewing our privacy policy.