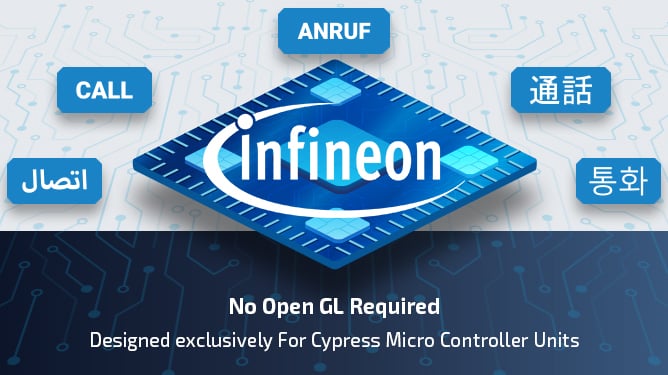 Big Things Really Do Come In Small Packages
The robust power, reliability, and agility you have come to expect from GL Studio® functionality tailored to meet the requirements of smaller embedded MCUs. With GL Studio®: Micro™, customers can streamline their power consumption, heat signature, and costs without compromising the fidelity you expect from the world's top User Interface development tool.
~ 250ms Boot time
10ms Draw = 100Hz Framelock @ 60Hz
App = 3.5 Mb Flash
~ 50 Polygons
Supports Any Language
Small Footprint. Fast Runtime.
GL Studio® Micro™ goes beyond what customers have come to think possible from an HMI tool specialized for microcontrollers. GL Studio® gives developers the freedom to tailor their designs, even on the smallest scale. That is because we understand the importance of giving customers the very best, while ensuring a safe and reliable foundation.
GL Studio® was the first to achieve ISO 26262-8:2018 ASIL D, making its safety critical runtime library engine one of the only solutions on the market that delivers the entire embedded safety critical runtime library source that is certified up to Automotive Safety Integrity Level D; the highest classification of safety criticality defined by the ISO 26262 standard.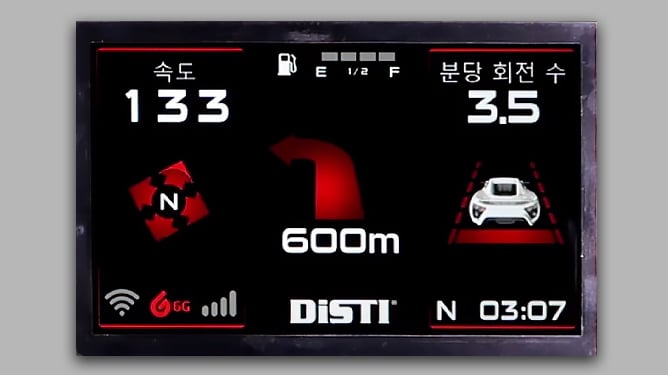 Functional Safety at Its Core
The GL Studio® Micro™ technology is based on this award-winning Safety-Critical runtime, providing customers with a safe and reliable development foundation, allowing OEM's and Tier 1's to use GL Studio® to completely certify their entire display framework.
GL Studio®: Micro™ has ligatures support built-in for Arabic, Hindi, and Thai yet still supports all other languages such as Korean, Chinese, Japanese, German, English, and more.
GL Studio®: Micro™ is based on DiSTI's award-winning Safety-Critical runtime.
As a C++ code generator and runtime library, GL Studio®: Micro™ provides a smaller footprint compared to the leading competitor tools, while offering more features and capabilities in development.
Download the Micro™ One-Sheet Overview
Other GL Studio® Features
Inquire about GL Studio® today
Start your developer journey with GL Studio® now.
We will use your information to respond to your inquiry. We may also contact you about our products and services. You may opt-out at any time using the unsubscribe link in messages you receive from us. You can learn more about how we handle your personal data and your rights by reviewing our privacy policy.