Powerful Productivity Tools
As a commercial off-the-shelf solution – VE Studio includes powerful productivity tools and processes
needed to deliver any virtual training project you have in mind today or in the future. No other competing
toolset offers the value of what is included with each VE Studio development license.
Code-free UI Designer workflow
Reusable package based system
Built-in animation system
Work with most graphics tools
Automatic interfaces from Photoshop
Rapidly Import Content
 Requirements Analyzer
 Machine Learning Procedure Import
 Simplifies Building Lessons
 Saves Time
Manage Content
 Relational Database
 Add Constraints & Behaviors
 Build & Prototype Wizards
 Complete Content Control
Building the Virtual Model
 Model Import Wizards
 Content Processing
 Quickly Import 3D Models
 Align Objects in Database
Author & Manage Lessons
 Instructor-operator Stations
 Student Station
 Lesson Authoring
 Live Lesson Recording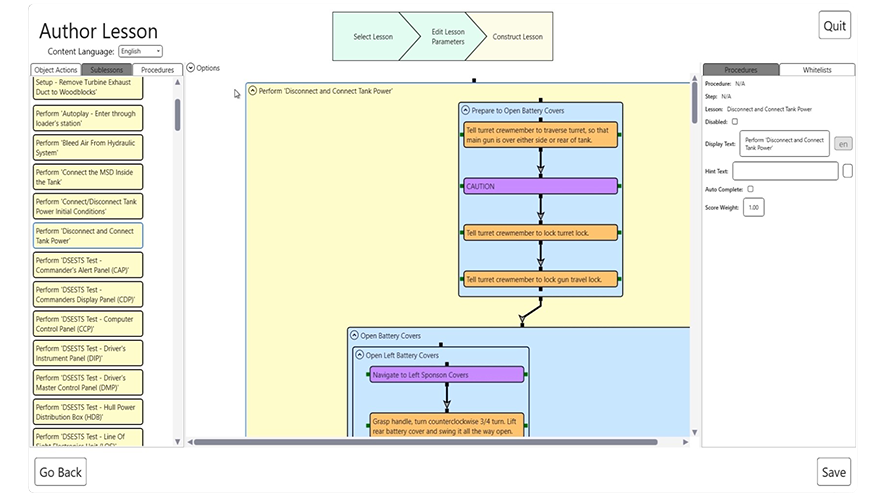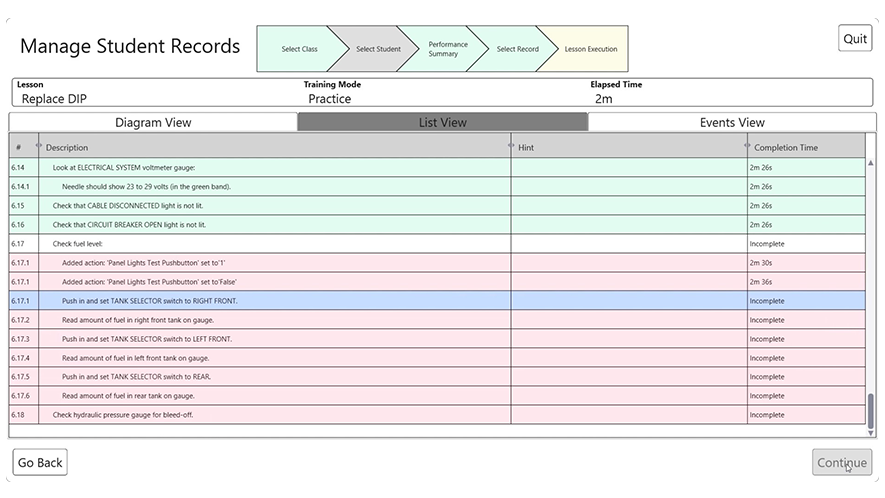 Construct Simulations
 Simulation Engine Built-In
 Troubleshoot Faults
 Build Interactive Schematics
 Increase Engagement
Reinforce Skills
 After Action Review
 Intelligent Tutor Plug-in
 SCORM and xAPI compliance
 Record Student Progress
Publish the App & Deploy
 One button deployment
 Manage Variants
 Localization
 Message Manager
 Train Anywhere
Inquire about VE Studio® today
Start your developer journey with VE Studio® now.
We will use your information to respond to your inquiry. We may also contact you about our products and services. You may opt-out at any time using the unsubscribe link in messages you receive from us. You can learn more about how we handle your personal data and your rights by reviewing our privacy policy.