The Most Immersive and Engaging Solutions on the Market
Simplifying training for instructors and students
Virtual and Augmented Reality technologies are transforming the way companies want to train
and equip their workforce. DiSTI provides companies the tools and solutions to leverage their investments in their content and
reduce the cost of developing and supporting virtual training solutions.
DiSTI is revolutionizing the process of sharing content such as CAD and work in process procedures with our
virtual training development platform, VE Studio®.

GL Studio® for Power and Energy
GL Studio® can be used for embedded digital systems controls and safety-critical controls. GL Studio® is suitable for building simulated control panels for
training and simulation in Level 4 CBT and IMI.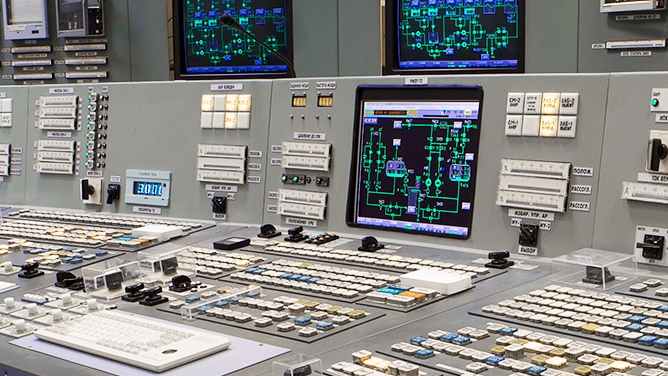 Safety-Critical is at Our Core
The DiSTI Corporation's GL Studio® provides developers with a flexible, easy-to-use HMI software tool to build cutting-edge digital interactive touchscreen device interface displays.
Robust enough to handle the complexity of all types of plant displays, GL Studio® is capable of NQA-1 / IEC 60880 qualification and cleared for use in Nuclear HMI facilities controls. Designed to meet safety standards and regulatory requirements, DiSTI offers GL Studio®'s source code for testing, validation, and verification.
Testing
Validation
Verification
VE Studio® for Power and Energy
Reduce costs associated with training, eliminate equipment
downtime, while improving student skills and retention.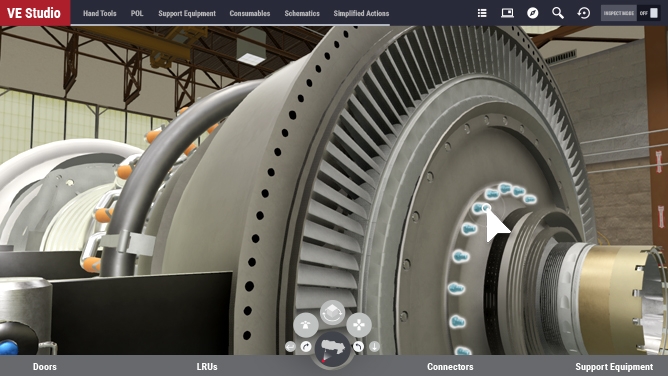 Transformative Solutions for Virtual Maintenance Training
From rapid prototyping through large-scale enterprise deployment, DiSTI offers complete solutions that enable organizations to create training applications quickly and cost-effectively.
Virtual Maintenance Training
Virtual Operations Training
Field Services Mobile Refresher
Equipment Familiarization Training
Guided Field Service Augmentation
Safety Training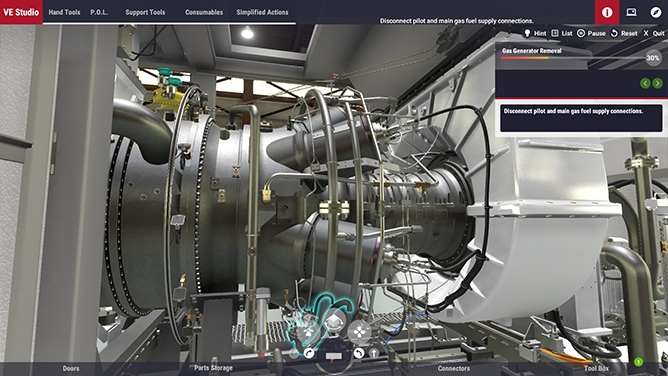 Streamlining Project Workflow
VE Studio® simplifies complex, lengthy training with easy to use grade management portals for instructors and interactive, engaging lessons for students. Perfect for:
Maintenance Training
Employee Training
Brushing Up Technical Skills
Muscle-memory Training
Simulating High-risk Situations
Lower Project Costs and Streamline Time-To-Market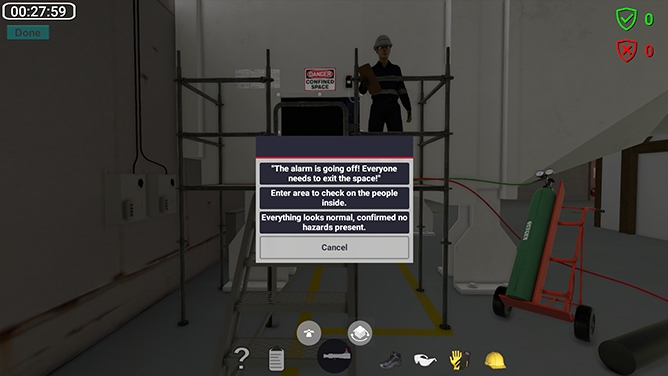 Innovation in Training
DiSTI training deliverables are the most immersive and engaging solutions on the market. Our focus is on innovation in training, and offering innovative solutions for employee and customer training, all while improving project ROI.
Our UI software and virtual training solutions aid developers and designers alike with the pressures of workflow efficiency without compromising in quality, value, flexibility, or performance. We partner with clients to meet demanding delivery deadlines, budget constraints, and stringent application requirements, all while providing them options for customization that are specific to their business.
Quality
Value
Flexibility
Performance
Inquire about our Power And Energy offerings today
Enhance your power and energy training developer tools now.
We will use your information to respond to your inquiry. We may also contact you about our products and services. You may opt-out at any time using the unsubscribe link in messages you receive from us. You can learn more about how we handle your personal data and your rights by reviewing our privacy policy.