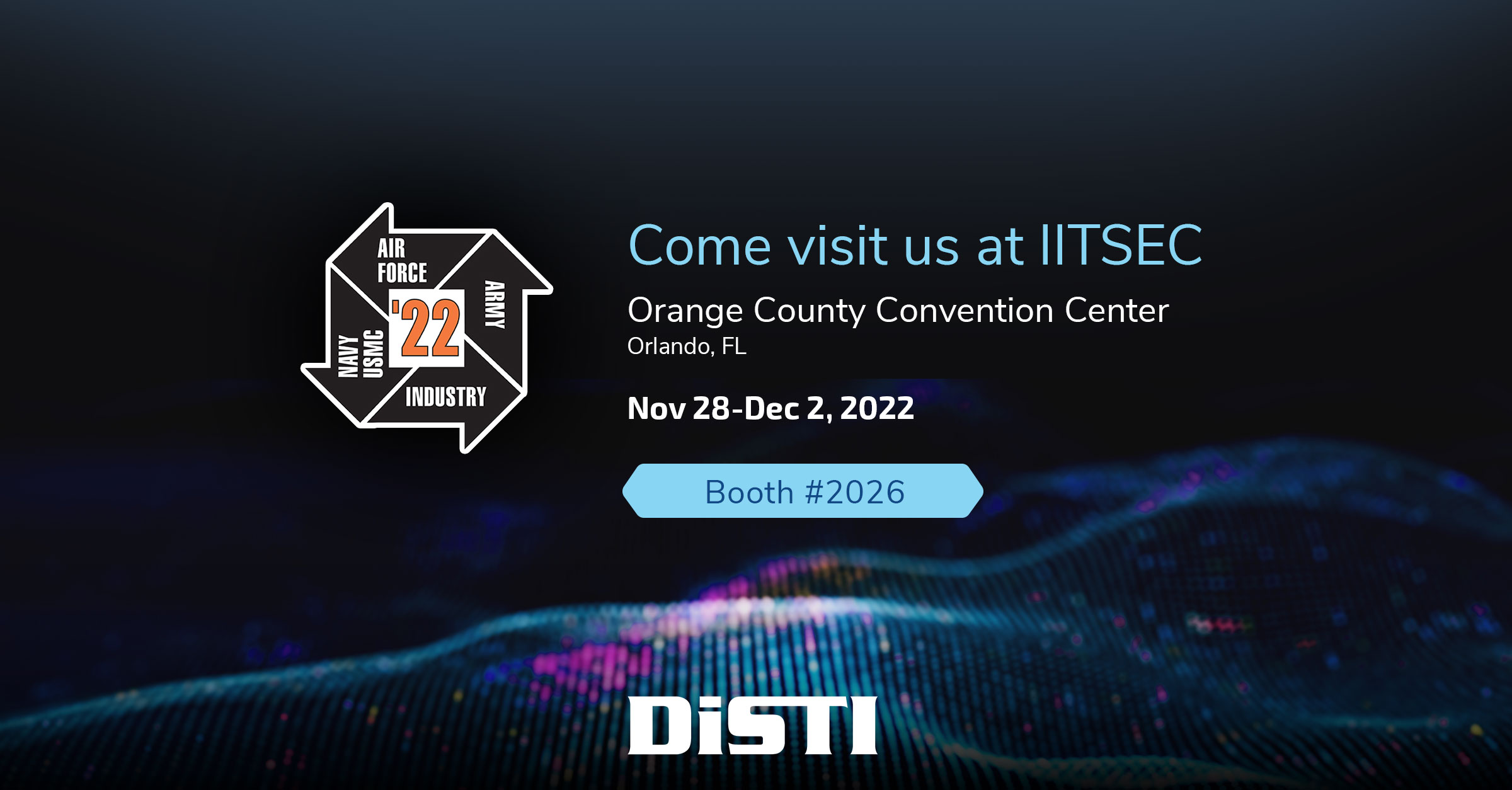 I/ITSEC 2022
November 28 - December 02, 2022 EST
View Event
The Interservice/Industry Training, Simulation and Education Conference (I/ITSEC) is the world's largest modeling, simulation, and training event. I/ITSEC is organized and sponsored by the National Training & Simulation Association (NTSA), which promotes international and interdisciplinary cooperation within the fields of modeling and simulation (M&S), training, education, analysis, and related disciplines at this annual meeting.
DiSTI Booth: #2026
Location:
Orange County Convention Center
9800 International Dr
Orlando, FL 32819
Inquire about our professional solutions today.
Start your developer journey with our solutions now.
We will use your information to respond to your inquiry. We may also contact you about our products and services. You may opt-out at any time using the unsubscribe link in messages you receive from us. You can learn more about how we handle your personal data and your rights by reviewing our privacy policy.