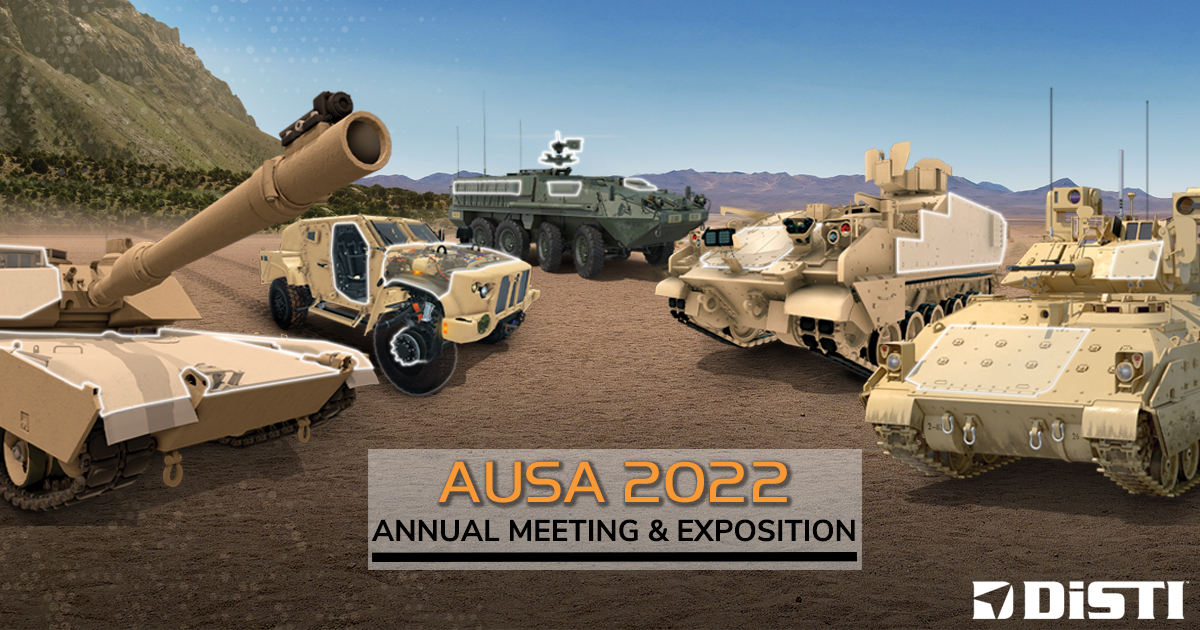 AUSA 2022
October 10 - October 12, 2022 EST
View Event
With over 33,000 attendees and a representation of over 80 countries, the Association of the United States Army (AUSA) annual meeting and exposition is a key event for the military.
DiSTI will provide an exclusive preview of our Family of Maintenance Trainers and Common Core software currently deployed at over 27 Army installations throughout the United States through an invite-only event.
Additionally, invitees will see a demonstration of the Common Core™ architecture. This unique development framework improves student learning outcomes while lowering overall training costs.
Inquire about our professional solutions today.
Start your developer journey with our solutions now.
We will use your information to respond to your inquiry. We may also contact you about our products and services. You may opt-out at any time using the unsubscribe link in messages you receive from us. You can learn more about how we handle your personal data and your rights by reviewing our privacy policy.