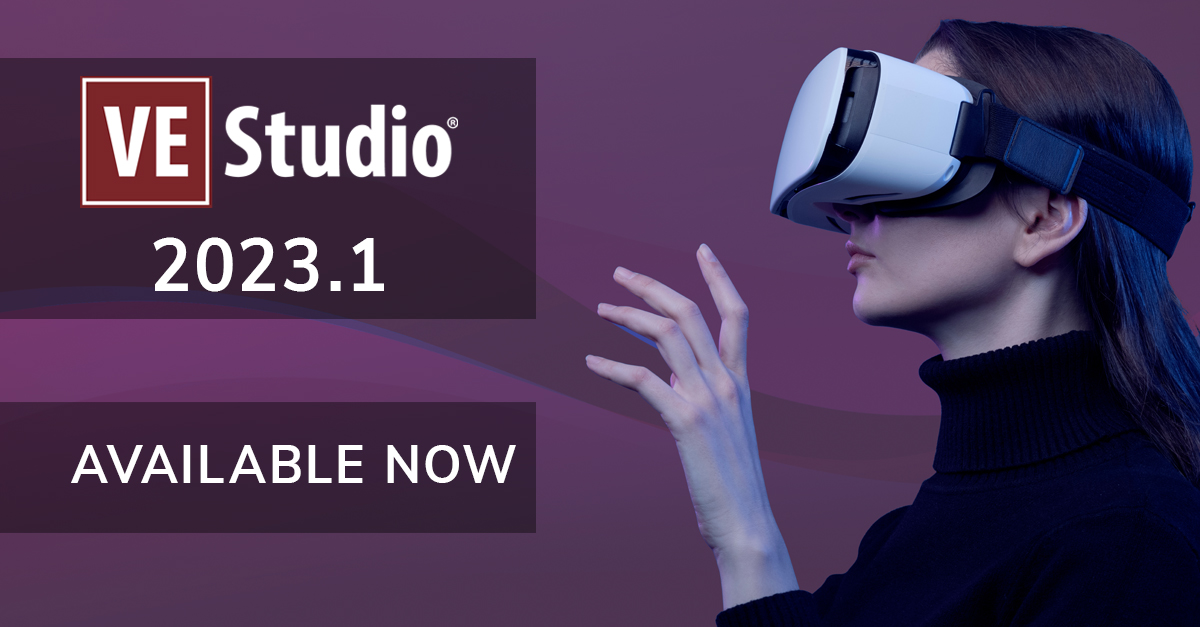 VE Studio 2023.1 Update Available Now
Thu, March 30, 2023 06:00 AM EST

The DiSTI Corporation, virtual training development solutions provider, announced the availability of VE Studio 2023.1, the company's industry-leading solution for virtual maintenance training development. VE Studio 2023.1 features extended Virtual Reality (VR) capabilities, improved VR runtime performance, and updated developer tools.
The focus of this release has been on improving virtual reality development capabilities. With this latest update, developers can now author once and deploy to multiple runtime targets, meaning that lessons created for a desktop trainer can also run in VR without any changes. VE Studio makes it easier to create engaging learning experiences for students of all levels and maximize the potential of your virtual training project.
Overall, this release enhances the developer and trainee experience for all VE Studio-supported build targets, including:
Windows Desktop
Tethered VR
Mobile VR
"VE Studio helps developers build robust applications in record time, enabling technologists to accelerate the delivery of innovative projects to power the future of training," stated DiSTI President Joe Swinski. "The team behind VE Studio listens to the needs of our customers and is committed to pushing the boundaries of what is possible to meet those emerging requirements."
VE Studio 2023.1 now offers:
VR Hand Tools
VR Freeze Conditions
VR Magnifying Glass
C# Test Driver
VR Dominant Hand Selection
Developer Fixes from internal projects
VR Lesson Step List
Unity 2022.1 support
VR Button Bar
Meta Quest 2, Meta Pro, and similar headsets support
VR Petroleum, Oil, and Lubricant
Bug Fixes
The DiSTI VE Studio engineering team has brought VE Studio 2023.1 to market shortly after its most recent update. The endeavor continues DiSTI's commitment to providing the most developer-friendly virtual training development platform.
Existing VE Studio customers who would like to inquire about updating their current version of VE Studio should contact support@disti.com. For individuals seeking to learn more about VE Studio and the solutions provided by DiSTI, please reach out to sales@disti.com
Inquire about our professional solutions today.
Start your developer journey with our solutions now.
We will use your information to respond to your inquiry. We may also contact you about our products and services. You may opt-out at any time using the unsubscribe link in messages you receive from us. You can learn more about how we handle your personal data and your rights by reviewing our privacy policy.