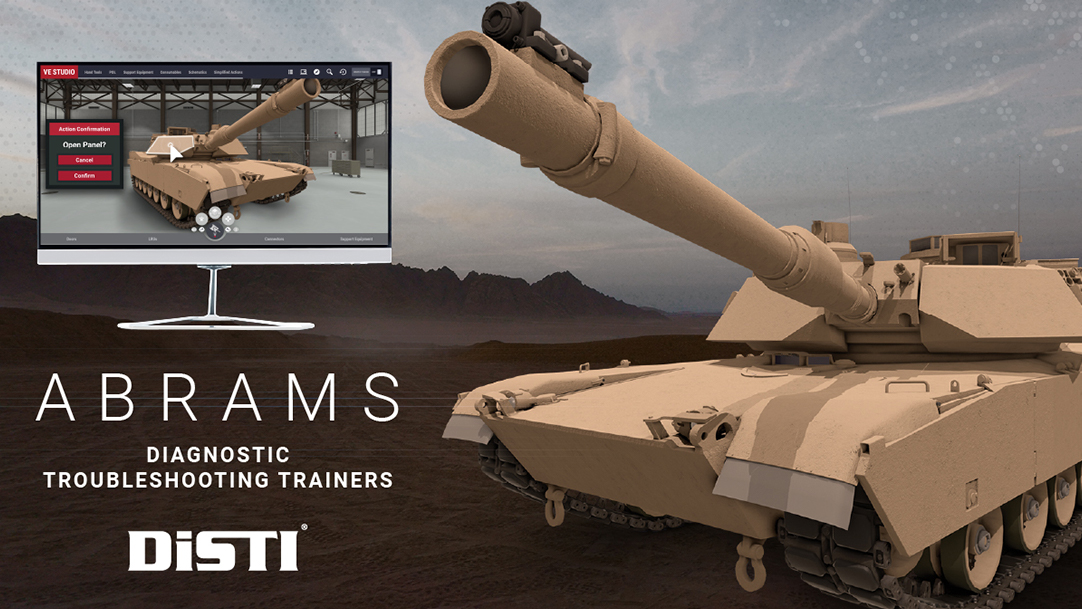 U.S. Army Awards DiSTI $4.7M Delivery Order for Abrams Trainers
Fri, September 18, 2020 08:18 AM EST
The DiSTI Corporation receives a delivery order from the U.S. Army to develop Diagnostic Troubleshooting Trainers (DTT) for the M1 Abrams battle tank.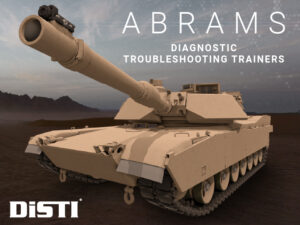 The DiSTI Corporation, the world's leading provider of virtual training solutions, has received a $4.7M delivery order from the United States Army. As part of the Family of Maintenance Trainers initiative DiSTI will provide Diagnostic Troubleshooting Trainers (DTT) for the M1 Abrams battle tank and the classroom hardware necessary for the program's execution.
"The M1 Abrams tank has been around for nearly 30 years but it is still the world's premier main battle tank," said DiSTI CEO John Hayward. "The M1 Abrams remains a revolutionary machine that requires the sophisticated and immersive training that DiSTI's virtual training solutions can provide."
The total solution will extend the existing Abrams DTT prototype lessons to include 80 maintenance and troubleshooting lessons and procedures. The simulated platform is the M1A2 SEP v3. Abrams M1A2 SEPV3 (System Enhanced Package) is a modernized configuration of the Abrams main battle tank (MBT) in service with the U.S. Army. The new version offers enhanced protection and survivability, as well as higher lethality than its predecessors
DiSTI's solutions provide the U.S. Army with immersive, cost-effective training that improves readiness and efficacy. Studies have shown that virtual training increases student throughput. DiSTI's solution will allow students to train in an advanced 3D learning environment to garner the skills necessary for Abrams maintenance.
Installation of classrooms featuring the Abrams DTT trainers will occur in Fort Benning, Georgia, Gowen Field, Idaho, and Fort Lee, Virginia.
The Family of Maintenance Trainers (FMT) is a program developed by the U.S. Army to establish a Common Core (CC) software baseline to replace its current software architecture with a solution adaptable to address new and emerging technologies for future training needs.
For more details, please contact Sales@Disti.com.
Inquire about our professional solutions today.
Start your developer journey with our solutions now.
We will use your information to respond to your inquiry. We may also contact you about our products and services. You may opt-out at any time using the unsubscribe link in messages you receive from us. You can learn more about how we handle your personal data and your rights by reviewing our privacy policy.