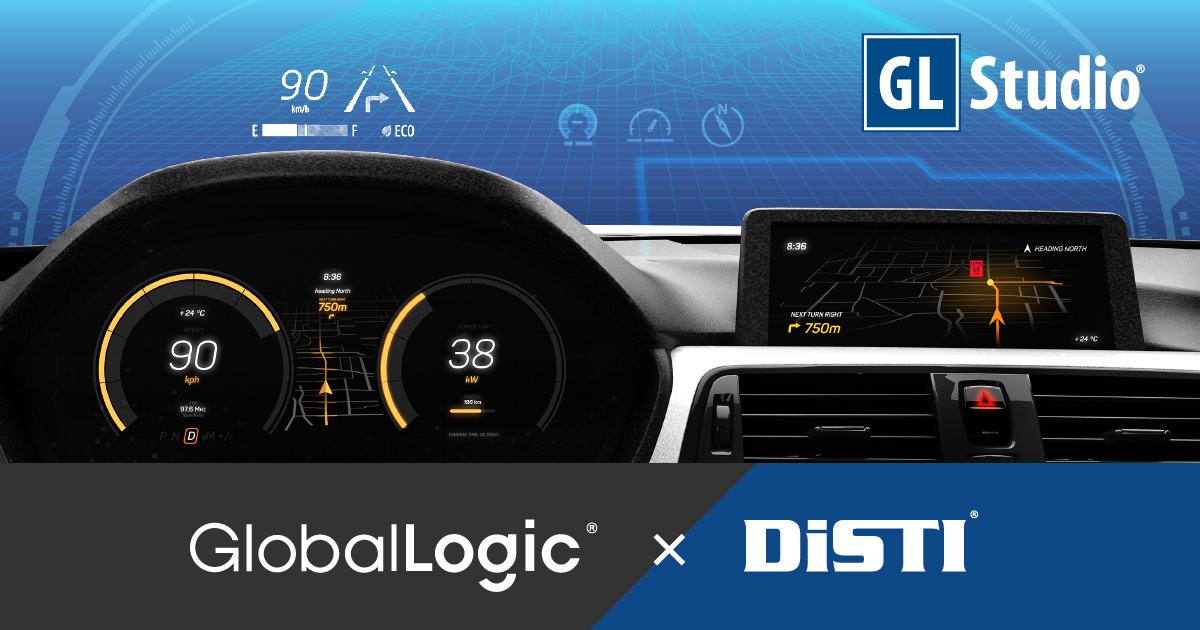 The DiSTI Corporation Welcomes GlobalLogic as New Value Added Reseller for GL Studio®
Tue, January 19, 2021 11:28 AM EST
The DiSTI Corporation, the company behind the world's leading HMI software tool, GL Studio, is pleased to introduce embedded implementation experts GlobalLogic, as the latest member of DiSTI's Value Added Reseller program. This relationship will enable GlobalLogic to continue helping brands to create value across the entire product lifecycle by leveraging GL Studio's 21-year history in commercial HMI tool expertise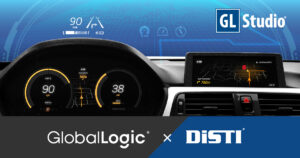 "Automotive HMI systems are such critical element in the overall user experience," said Arvind Murthy, SVP & GM Automotive Business Unit, GlobalLogic. "We are thrilled to be joining DiSTi's Value Added Reseller Program to bring the best of Automotive UI solutions to our valued clients."
Headquartered in California, GlobalLogic is committed to enabling businesses to innovate within predictable budgets while bringing the next generation of digital products and services to market in the shortest possible time. As the need for proven HMI software tools with safety-critical capabilities grows, especially within the Automotive and Aerospace markets, GlobalLogic wanted to find a solution that would continue its commitment to providing cutting-edge technology to its customers.
For over 20 years, The DiSTI Corporation's GL Studio has been a pioneer in developing graphical user interface software. As a UI design leader in the software industry, DiSTI helped set the technological standards for creating high-quality user interfaces. Customers around the world rely on GL Studio's suite of products to deploy HMIs for their products. Including critical systems in avionics, automotive, transportation, and medical, to maintain their capabilities and have a competitive advantage in the market.
"We are very excited and honored to be working closely with such a prestigious company as GlobalLogic," said Christopher Giordano, VP of UI/UX Technology at DiSTI. "Their expertise in large scale implementation matched with our expertise in commercial HMI tools and processes is a huge win for our mutual customers. We are very much looking forward to a long and mutually beneficial relationship with GlobalLogic in the embedded devices market."
The DiSTI Corporation Value Added Reseller program empowers partners by providing personalized support and a direct line to engineering. DiSTI's commitment to superior customer service means that partners can depend on a rapid response for everything from consultation assistance to issue resolution to help close deals and exceed customer expectations.
For more information on this partnership or to learn more about The DiSTI Corporation's GL Studio, please contact sales@disti.com.
Download the Full Press Release
Inquire about our professional solutions today.
Start your developer journey with our solutions now.
We will use your information to respond to your inquiry. We may also contact you about our products and services. You may opt-out at any time using the unsubscribe link in messages you receive from us. You can learn more about how we handle your personal data and your rights by reviewing our privacy policy.