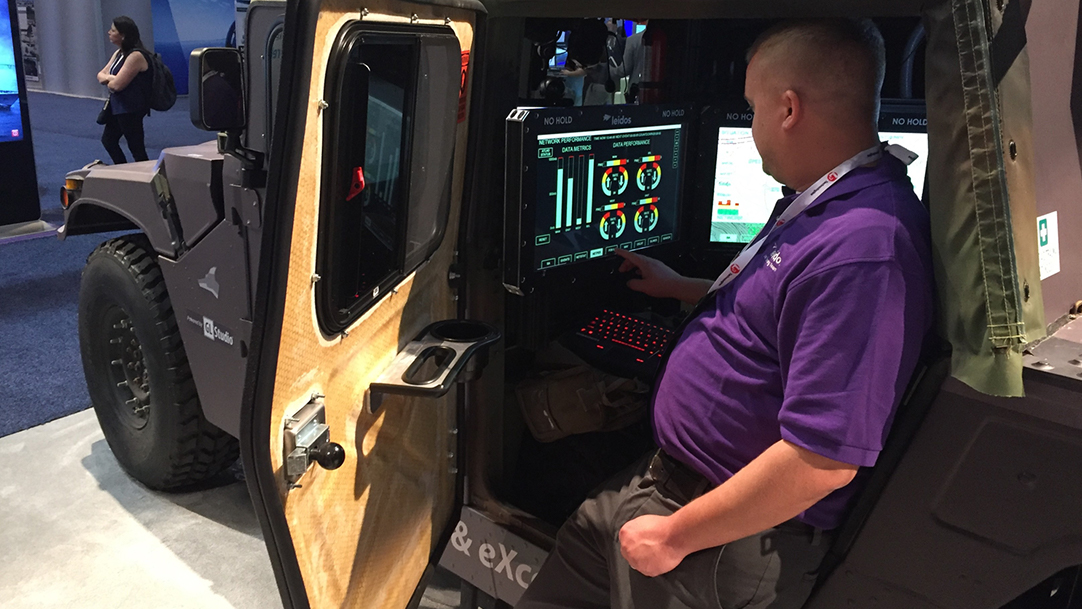 Multi-Function Display in FOX-V
Thu, October 03, 2019 18:15 PM EST
Challenge:
Looking for ways to present complex mission and systems performance data in a clear, concise and structured manner, Leidos envisioned a Multi-Function Display (MFD) format.
Solution:
Leidos with support from DiSTI, created a scalable and responsive framework to provide an MFD solution readily adaptive to current and future information access and presentation needs.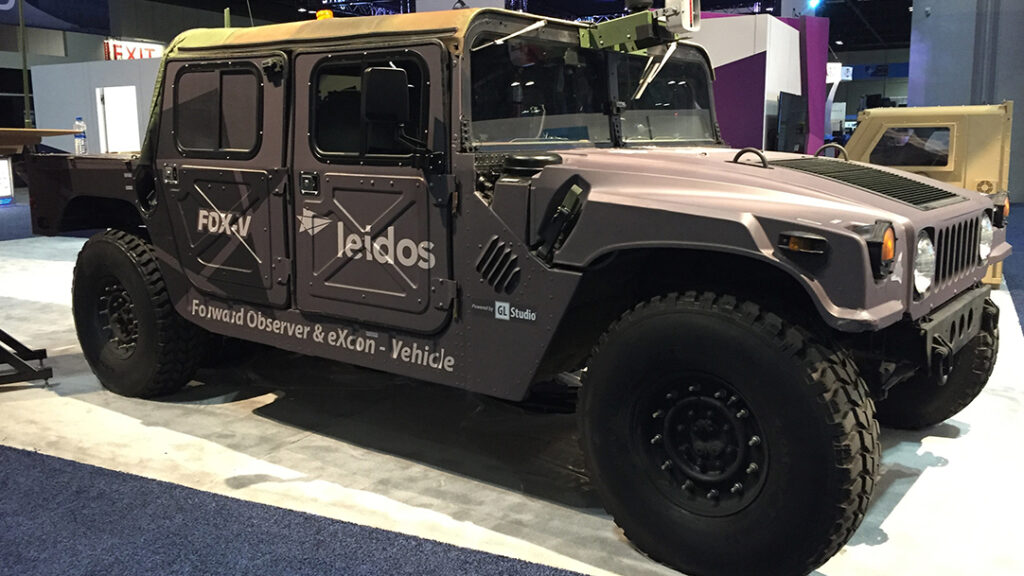 About GL Studio:
Leading OEMs and Tier 1 suppliers use GL Studio to create cutting-edge graphics for digital clusters, HUDs, and IVI solutions. GL Studio has supported over 40 different Arm-based target systems with adoptions by companies such as Boeing, GARMIN, GE Transportation, Hyundai Mobis, Jaguar Land Rover, Lockheed Martin, NASA, Northrop Grumman, Raytheon, and The Spaceship Company. GL Studio can be ported to any OpenGL based target system.
GL Studio Benefits:
80% FASTER TIME TO MARKET
6X BETTER RUNTIME PERFORMANCE
50% LESS CPU UTILIZATION
HIGHEST CODE RELIABILITY
FIRST UI TOOL TO ACHIEVE ASIL D
500MS OR LESS UI STARTUP TIME
ABSOLUTE DESIGN FLEXIBILITY
LOWER LIFETIME PROGRAM COSTS
Aerospace & Defense Industry Application
AIRCRAFT INSTRUMENTATION PROTOTYPING & AVIONICS
FLIGHT SIMULATORS
GUNNER STATIONS/ RETICLES
UAV GROUND CONTROL STATIONS
MARITIME BRIDGE SIMULATORS
SPACESHIP DISPLAY PROTOTYPING, AVIONICS & SIMULATORS
MOVING MAP SIMULATORS
GROUND VEHICLE CONTROLS & SIMULATORS
Inquire about our professional solutions today.
Start your developer journey with our solutions now.
We will use your information to respond to your inquiry. We may also contact you about our products and services. You may opt-out at any time using the unsubscribe link in messages you receive from us. You can learn more about how we handle your personal data and your rights by reviewing our privacy policy.