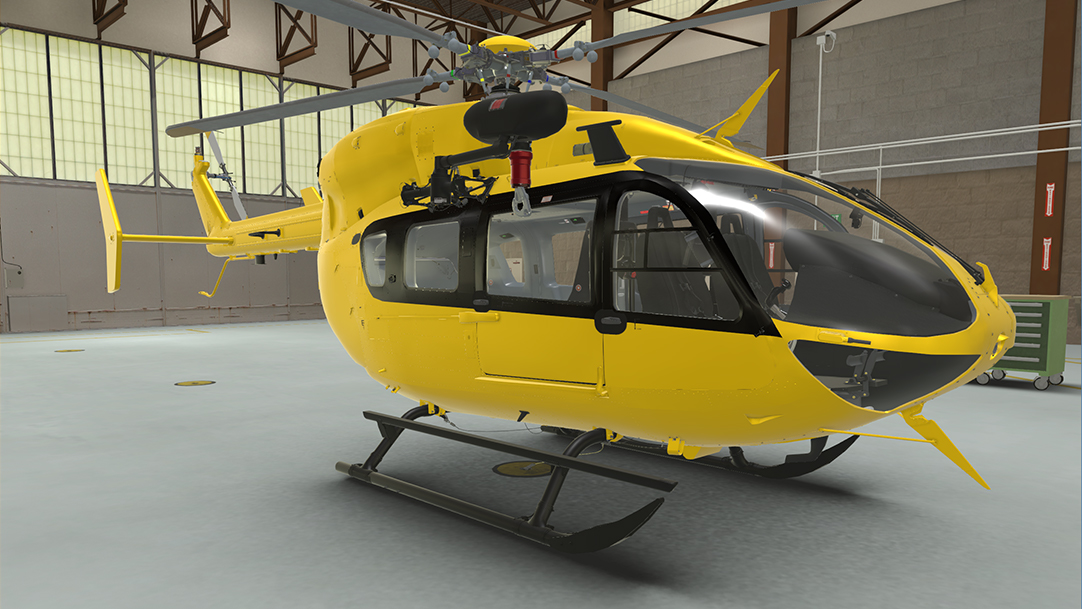 EC-145
Sun, March 03, 2019 18:15 PM EST
The EC-145 is a class-leading twin engine helicopter serving vital roles from firefighting to internal and external load transport. Known for being a best value solution for aerial work, the copter recognized for its advanced cockpit design and mission flexibility now boasts a 21st century virtual maintenance training application.
The DiSTI Corporation proudly offers a fully immersive 3D virtual maintenance training application for this prolific and trusted helicopter. The trainer allows the EC-145 maintenance technicians to perform maintenance fault isolation and failure analysis down to the line-replaceable unit level in a virtual world. Using DiSTI's Virtual Maintenance Software, VE Studio,  the VMT allows graphical models to be used within associated courseware and subsystem PC simulations.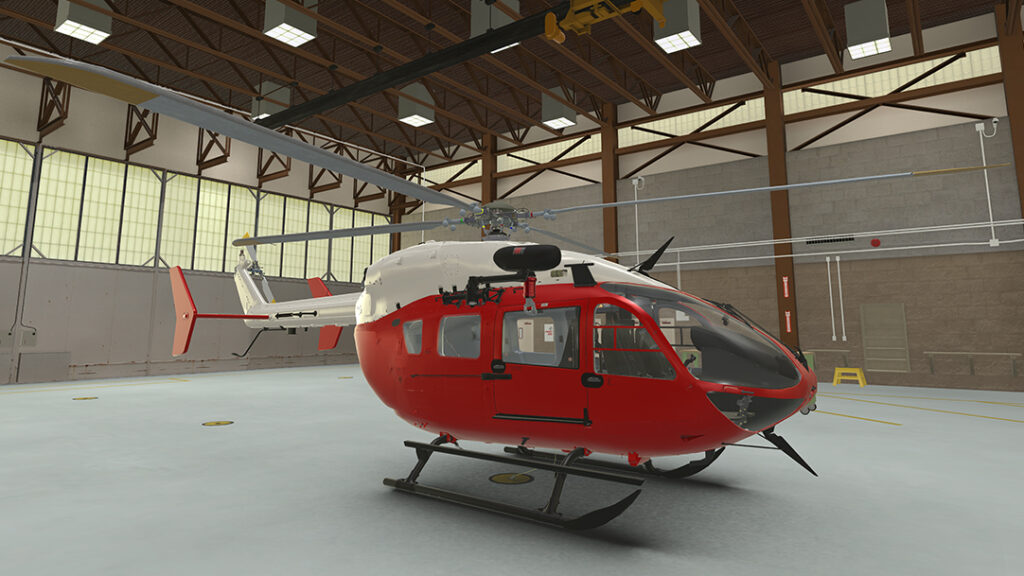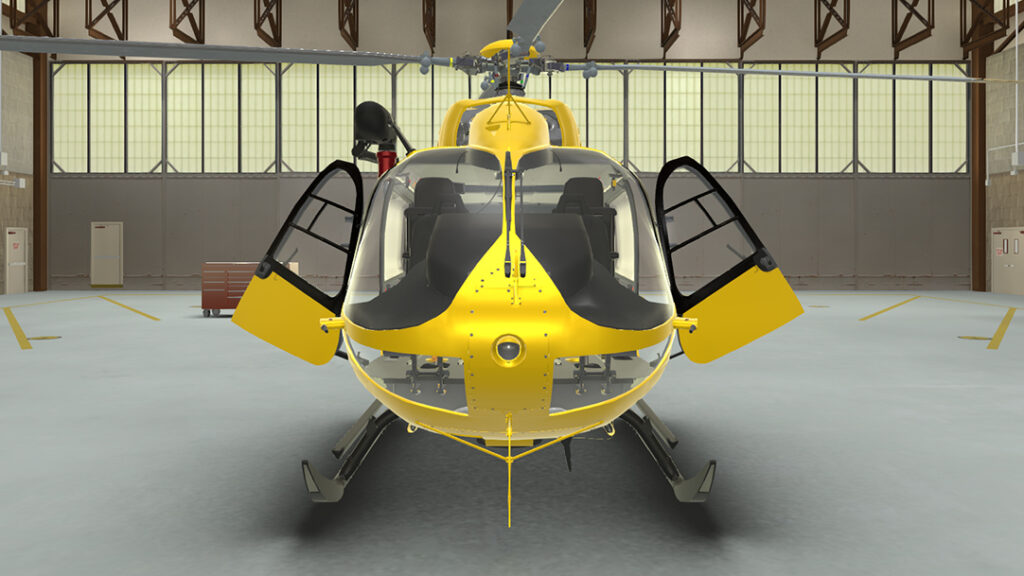 Developed by the pioneers in fully immersive 3D virtual maintenance trainers, the EC-145 Virtual Maintenance Trainer application is the result of over a decade's worth of virtual technology know-how. No other EC-145 training material comes close to offering today's technician such an immersive, engaging, and comprehensive training solution.
The EC-145 training system includes organizational level 5 maintenance in:
Inspection
Rigging
Operational checkout
Troubleshooting
Repair of aircraft systems
Maintenance experience includes:
Stunning fully-immersive 3D virtual training environment
Revolutionary intelligent tutoring system
Comprehensive Instructor/Operator application
Train like you maintain! The EC-145 virtual training environment includes the following features to improve the learning experience:
28 unique hand tools
31 petroleum, oils, lubricants, sealants, and adhesives
71 pieces of ground support
28 consumable item categories including split pins, cable ties, and lock wire
6 top level interactive schematics
Inquire about our professional solutions today.
Start your developer journey with our solutions now.
We will use your information to respond to your inquiry. We may also contact you about our products and services. You may opt-out at any time using the unsubscribe link in messages you receive from us. You can learn more about how we handle your personal data and your rights by reviewing our privacy policy.